How to Grow Your Email Database
Written by Kellie Quain, Account Manager at MSM Designz
Because of the way the Internet has segmented over the last few years, it has become increasingly difficult to reach your company's target demographic. Posting on social media or placing an ad in the paper may not achieve the desired engagement you are looking for, that is if your target even sees or hears your message. This article shares the many benefits of using email databases for your company, and how to effectively grow them to reach more users than you imagined!
What is an Email Database?
In this simplest terms, an email database is a collection or list of the names and email addresses of a business' current and potential future customers. It is typically created by collecting the email addresses of individuals who express interest in your company or brand, or from those who have actually purchased from or visited your company. Email addresses can purchased for use between one company and another, but this route can become costly, and is often less successful than acquiring addresses organically.
How Can I Organically Grow my Email Database?
There are several different methods to grow your business' email database organically, meaning without paying for the information. The first is to launch a viral competition, in which users are asked to enter by giving their email address in order to win a prize. Extra entries to the competition are then awarded if a user refers a friend to sign up, too. Through this method, users are often encouraged to share the contest via Facebook, Twitter, Pinterest, and LinkedIn. When users share contests this way, it is often an effective way of raising awareness about your brand because individuals and their friends typically have common interests and hobbies. The chances of Mary's friends entering a contest for your brand that Mary also entered, for example, are high because they trust Mary and may share similar interests as she does.
Another organic way of growing your email database is to add an easy-to-use subscription box to your website. Through platforms such as the ScrollBox app or MailChimp, a box appears on your site when a user scrolls down a certain percentage of the page. The box will read something to the effect of, "Stay up-to-date on all the latest styles and trends. Sign up with your email for sales, events, and more!", with the option for users to enter their email address, or choose to opt out. It's important to always provide the option for users to decline entering their email. Seeming too pushy or aggressive can leave potential customers with a bad taste in their mouth.
Writing a must-read post is another great way to not only grow your email database, but to increase traffic to your website as a whole. The trick to writing a must-read post is knowing how to engage your readers. You'll want to think about the interests of your customers and the type of content they will want to share with their friends and family on social media. The first step is getting users to click on your content. Using phrases such as "ultimate guide", and "need-to-know" grab people's attention. Once your post is opened, you've completed half the battle.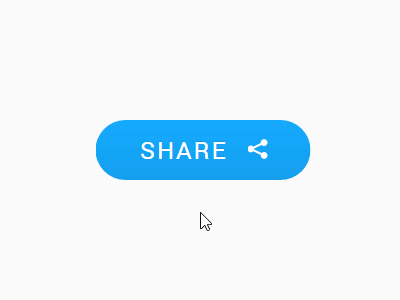 A final way to start growing your email database is by adding a hyperlink to employees signatures if they do not already have. By adding a link directly to your website, you can refer users to a page where they are encouraged to sign up for scheduled emails. A plus of this method is that if an employee is in an email correspondence with a current or potential customer, the customer is already interested in your product or service. Providing this link to your email signup page makes it convenient for them to learn more about something they are already interested in!
Email databases continue to be one of the most effective ways to reach your target demographic without having to allocate a large portion of your budget to marketing. With the right content, current and potential customers end up doing the majority of the leg work for you by sharing your article, contest, or other engaging content with their friends who have similar interests as they do!
For more tips, tricks, how-to articles, and everything you need to know about staying on top of marketing trends, subscribe to the MSM Blog! If you are interested in setting up, or expanding, an email database for your growing company, contact the MSM Team for guidance at (914) 909-5900!
Hear it from our clients:
Sources:
---
---